Mindfulness is becoming common practice in schools across the globe, with studies reporting reduced stress and enhanced mental performance as a result. Over 5 000 UK teachers have been trained in the teaching of mindfulness, and 2017 saw the roll-out of a mindfulness curriculum in numerous schools across the US. There is no doubt this approach can benefit South African children, too – particularly in light of the unique set of challenges with which many are faced, both at school and at home.
Mindfulness is a calm state achieved by focusing one's awareness on the present moment while gently acknowledging and accepting one's thoughts, feelings and bodily sensations without judgment.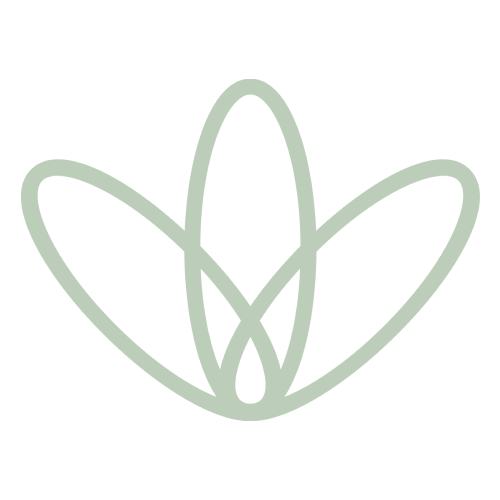 Many children in South Africa are born into harsh conditions such as poverty, domestic violence and poor quality schooling. With over two million orphaned and vulnerable children in the country, immediate intervention is needed to provide the youth of today with healthy coping mechanisms for a better start in life.
We speak to Carol Surya - psychologist and co-founder of NGO WISE (Wellbeing in Schools & Education) - about how she's working to empower children through mindfulness.
WW: WHAT INSPIRED YOU TO CREATE WISE?
CS: Too often we see vulnerable children in challenging circumstances resort to negative coping behaviours like violence, bullying, alcohol and drug abuse, and even suicide in response to their situations. The suicide rate for South African 10- to 14-year-olds has more than doubled in the past 15 years. We continue to place importance on teaching Maths and English in schools, when children would surely benefit from resources that can equip them with self-esteem, self-sufficiency and self-love that can contribute to their overall wellbeing.
WW: WHAT IS THE MAIN AIM OF THE NGO?
CS: WISE offers educators and caregivers in underprivileged schools and communities practical training in wellness-based programmes, as well as unique materials for teaching children essential life skills like emotional intelligence, non-violent communication, forgiveness, gratitude and mindfulness.
WW: WHAT IS YOUR BACKGROUND IN THE FIELD OF CHILDREN'S WELLBEING?
CS: I've been involved in stress management training for over 20 years, and am the author of two parenting books - Great Kids and Parent Magic. In 2017 I partnered with Biodanza facilitator, sculptor and entrepreneur Carmen Clews to develop the pilot study and training programme for WISE in the Western Cape. For 12 years prior to that, we had been independently developing our own materials for children's wellbeing, including my Inner Magic self-esteem children's game and Carmen's The Magic Mat and Planting Seeds for Life books. Unfortunately, there is a desperate shortage of professionals, resources and wellness materials to assist children (especially those who have been neglected or otherwise marginalised), and we saw the opportunity to combine our skills and materials to introduce a holistic training programme aimed at parents, educators and caregivers.
WW: YOU'RE CURRENTLY PILOTING YOUR WELLNESS TOOLS IN A VARIETY OF SCHOOLS, YOUTH CENTRES AND ESTABLISHMENTS ACROSS THE WESTERN CAPE. WHAT HAS THE RESPONSE BEEN LIKE SO FAR?
CS: The response to the pilot study has been overwhelmingly positive. Delegates completed both the Staff Personal Wellbeing programme (an in-depth experiential training, homework and follow-up over eight weeks), as well as the Children's Wellbeing programme (covering the teaching and implementation of the practical tools to kids). These educators reported significant reductions in their own stress levels, alongside a significant positive difference in the children's behaviour. They reported decreased absenteeism, reduced high-risk behaviour and reduced incidents of aggression in the classroom.
WW: YOU MENTION A FOCUS ON WELLBEING FOR THE EDUCATORS THEMSELVES. WERE YOUR PROGRAMMES DEVELOPED TO HELP ADULTS, TOO?
CS: The WISE philosophy is based on the principal of unlocking children's potential through the skillful nurturing and educating of their caregivers. In recognising the role that adults play in teaching children how to deal with overwhelming feelings or managing challenges, we realised that too few adults are themselves healthy or well-adjusted. The WISE programme has been developed specifically to aid teachers and caregivers in dealing with their own stress first so that they are better able to help learners cope with their own challenges.
WW: WHAT'S IN STORE FOR WISE FROM HERE?
CS: The training programme has been implemented with educators from a few previously disadvantaged schools in the Garden Route plus NGOs including Knysna FAMSA, Bodisa, Knysna Drug and Alcohol Centre, The Department of Health (Garden Route) and Sinemethemba Child and Youth Centre. Depending on the funds raised, we aim to roll the programme out nationally. We'd also like to design and implement a comprehensive six-month WISE volunteer training program in 2019 so that students interested in social service as well as members of the public can receive training and help us spread the work in as many schools as possible.
WW: HOW CAN OUR READERS LEARN MORE ABOUT TEACHING MINDFULNESS AND WELLBEING PRACTICES TO THE CHILDREN IN THEIR LIVES?
CS: We offer parenting workshops for developing self-esteem and wellbeing in children. We've also developed psychology-based resources that readers can use with little ones anywhere. These include The Magic Mat and its Little Secret yoga book and DVD, the Inner Magic self-esteem game, and the Planting Seeds for Life life skills book aimed at children between 10- and 14-years-old.
WW: WHERE CAN WE CONNECT AND FOLLOW YOUR WORK?
CS: Visit our website at www.raisingkidspositively. com/wise/, follow us on Facebook at @WellbeingInSchoolsAndEducation and Instagram at @raisingkidspositively, e-mail us at [email protected] or give us a call on 044 533 5655.
TIPS ON PRACTISING MINDFULNESS WITH CHILDREN AT HOME:
*RECHARGE TOGETHER
Before starting homework or eating dinner, lie down on your backs with your feet up on a chair and close your eyes to 'recharge' for a few minutes. You could play calming music or chat about the best part of your day. To come out of the relaxation, bring your knees towards your chest, roll over and wait a few seconds before slowly sitting up.
*TAKE A BREATHER
Stop what you or the kids are doing and just take a few moments to breathe slowly and deeply. Conscious breathing is an immediate way to trigger the parasympathetic part of the nervous system, which brings about an immediate feeling of calm.
*PRACTISE A TIME-IN
Get your kids used to a daily practice of 'time-in', where they tune into their inner worlds. You can do this with them by gently focusing your attention on your breath, following the cool air in and the warmer air out through the nostrils. Another great way is simply to put one hand on your heart and the other on your belly, close your eyes and become aware of your heartbeat.
*IMAGINE A SAFE PLACE
Encourage your children to create a beautiful safe place in their imaginations. Once picturing all the colours, sights, sounds and smells in this place, they can imagine being there themselves and using this visualisation to feel calm and peaceful. It's great to get them to invite a 'magical helper' or friend who can inspire and motivate them in the face of any challenges.
- By Lara Potgieter