Living Life Well with Camilla Wolfson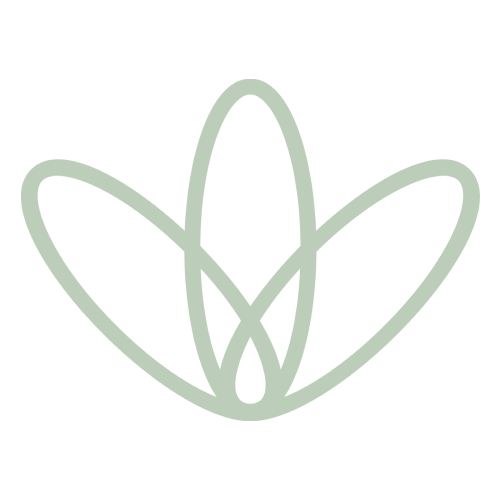 We talk to rising Netflix star and intersectional environmentalist Camilla Wolfson about work, play and living life well.
ON WORK AND PLAY
You gave a stunning performance as Mia in The Kissing Booth 2 – what can fans expect from her in the next instalment of the series?
Definitely more of her sassy meddling...but also a more compassionate, forgiving side as she comes into maturity after high school and makes peace with her demons.
How do you take care of your wellbeing during filming?
I put a lot of effort into making time to move my body and eat well, even if that means getting up early to meal prep or stretch. My personal health definitely affects my work life, and I never want to compromise on doing my best because I "don't have time". Of course, taking a bit of a backseat from being uber-healthy can be healthy too, and I pride myself on being in tune with my body and what it needs, even if that means doing nothing and taking time to just breathe.
Do you find that your work supports your wellbeing?
Most definitely. Acting can be a very physically and mentally demanding experience, and you have to be on top of your health to give it your all - whether it's the first hour of your day, or the sixteenth.
It is our understanding that you have previously undertaken two degrees in French, film and drama – what made you decide to pursue acting as your full-time vocation?
It was something that I tried to escape, but couldn't quite get away from. I studied a few things in the hope of better understanding the path I wanted to take in life, but nothing brought me more joy and satisfaction than acting. I eventually saw it as unfair to myself to pursue any other career path.
In addition to acting, you also publish some beautiful poetry on your @millywolfpoetry Instagram account. How did that come about?
It came as a form of escapism during a dark chapter in my life. For a long time, I just wrote down my feelings in my diary or on my laptop, and then eventually decided to give them structure. The big leap of faith was publishing my work on a public platform, which is terrifying...but so rewarding if people resonate with your mindset!
You have described poetry as "another form of acting" – do you think that these two aspects of your creative life will ever merge?
I sincerely hope so. I'd love to be able to write for the screen – film can be as poetic as any literary art form. Furthermore, my dream role is Sylvia Plath – a demanding performance that would exercise both my writing and acting skills.
What has it been like to work in an industry so drastically affected by the pandemic?
Scary. I don't necessarily think that my industry has been more drastically affected than many others, it's just a bit more apparent because all our favourite shows were put on hold or cancelled. I'm happy to have the opportunity to resume something resembling a work schedule, and very excited to see all the cinematic stories of our pandemic experience that are sure to emerge. That's the beauty in all art – the scary, sad, traumatic and terrifying can produce the most amazing body of work, which so often brings with it acceptance and closure.
Have you found it challenging to balance your professional and personal life?
Yes and no. My friends in the industry understand if they don't see me for long periods of time, because they know that my work hours can be all over the place. It can be difficult for non-industry friends and family to understand that sometimes, and it has put strain on certain relationships...but that's the risk you take when pursuing your passion.
ON LIVING LIFE WELL
You have described yourself as an intersectional environmentalist – could you elaborate on exactly what this means to you?
For me, it is advocating for the need to combat the environmental destruction happening daily, whilst recognising how this ties in with other social issues such as racism, the ostracism of BIPOC communities, feminism, etc. Environmentalism is not an isolated issue. 
You have explained that you grew up in a very environmentally conscious household – what did this entail?
Environmental efforts that many may see as inconvenient or tedious were completely normalised and habitualised for me. As kids, we ate organic and supported our local farmers. We had very shallow baths (which I've come to learn is not 'normal', and I still get teased about it). We recycled and reused our grey water, used exclusively eco-friendly cleaning products, shopped at thrift stores, repurposed worn-out clothing into cleaning cloths, only planted indigenous trees and flowers, avoided plastic (especially non-recyclables), and recycled religiously, being sure to correctly wash and separate everything.
Have you found that writing poetry has enhanced your personal wellbeing?
Absolutely. It allows me to understand and come to terms with what I'm feeling. Sometimes you're unable to adequately express your emotions to yourself or others - poetry allows me to sit with my feelings, unpack them, and move on. In one instance, I had a fight with a loved one and they weren't hearing me out, so I wrote them a poem and they immediately understood where I was coming from.
What are some of your favourite Wellness Warehouse products, and which is your go-to Wellness branch?
My go-to branch is definitely the Kloof Street store – it just has everything I'm looking for! I have a lot of favourites, but if I had to choose, it would be all the coconut products! Coconut oil, coconut milk, coconut cream, coconut flours – I'm a huge coconut fan. I use them religiously in my cooking and baking, and I also make my own home and body products from the raw materials.
What is your favourite area of South Africa to explore?
Definitely the Drakensberg. Apart from being one of the most – if not the most – beautiful parts of the country, it's a very nostalgic area for me, as I grew up close by and spent many a holiday there.
How have you been taking care of your holistic health throughout the pandemic?
By forgiving myself. I found it very difficult to stick to my usual health routine, and at the beginning I was very hard on myself...but I made such a breakthrough when I decided to forgive myself for "messing up". And I don't look at it as messing up anymore. Yes, I ate too much and didn't exercise correctly, but I spent a lot of my time fixing my relationship with myself – and, at the end of the day, that's the most important aspect of health.
We hear that you are a veritable bookworm – do you have any recommended reads for people looking to live life well?
I know a lot of people find immense value in self-help books – I get that value from a good novel. Becoming so immersed in a story and aligning yourself with a protagonist really helps you to learn more about yourself. It's indirect self-upliftment, and I've experienced personal growth after each and every book. If you're reading, you're living life well – it doesn't really matter what form that takes. 
Do you have a set exercise routine, or any particular type of exercise that you practise regularly?
The only regular exercise I do is swimming. I dabble in other forms, but my heart belongs to the water. It provides a mental clarity that I can't get from other exercise. Plus, it's great cardio, and works every single muscle and joint in your body without any jarring movements 
Do you partake in any holistic practices such as meditation or mindfulness?
Meditation and mindfulness are a regular part of my routine. Whenever I've gone a few days or weeks without it, I really notice the difference in my mood and attitude. I've also found that giving myself those 15 to 30 minutes in the morning makes me more available to other people. I can be there for my loved ones better because I've already taken care of me for the day.
What is your favourite healthy snack?
I'm not much of a snacker, but if and when I do need a nibble, I go for some healthy biscuits, a protein bar, some carrots or my favourite organic biltong.
If you could travel back one year, what would you tell your past self?
I would say nothing, nothing at all. I am where I am now precisely because of my journey through failure and self-discovery. 
ON THE FUTURE
What are your plans and hopes for 2021?
I'm trying not to set goals this year because everything is so uncertain and I just learnt the art of self-forgiveness. But I guess my short-term goal is to continue learning and working hard on the things that are in my control.