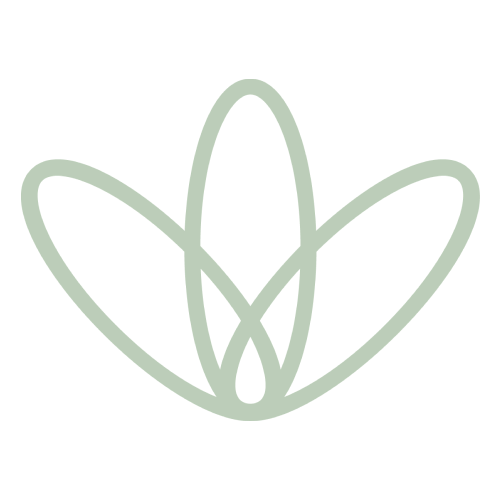 Join the leagues of South Africans who have discovered the power of physical health, positivity and community support.
Throughout the cold and isolating dystopia of lockdown, a drive emerged among South Africans to use the experience to pursue personal goals and bring about positive change. It is this conviction that has brought over 50 000 South Africans to the JEFF community - an extraordinary group of fitness professionals who share a passion for physical health, nutrition, mindset and motivation.
WHO IS JEFF, ANYWAY?
Contrary to popular belief, JEFF is not run by a Jeff, but a Johno...and a Julie. Johno and Julie Meintjies, to be specific. 
Johno is an internationally-renowned sports conditioning specialist, performance trainer and entrepreneur who has worked with the South African Rugby Union and national hockey and cricket teams. Julie, or 'Juls', as the JEFF community knows her, has a qualification in marketing and has lived many past lives as a medical representative, hair stylist and makeup artist (talk about a power couple!). Together, Johno and Julie have built JEFF (which stands for Johno's E-Fitness Faculty, in case you were wondering), and enjoyed immense success thanks to the contagious positivity, encouragement and motivation that they have been able to bring to thousands of South Africans struggling with the isolation and monotony of lockdown. 
Battling with these same challenges and inspired by the momentum of the at-home fitness wave, I made the decision to join the JEFF programme and get the lowdown on this growing lockdown life-changer.
In June, I signed up for the one-on-one training programme - which offers access to: 
A personal trainer who communicates with you on the daily to guide nutrition choices, keep tabs on your workout progress, answer any questions, and keep you motivated and accountable
Tailor-made nutrition and exercise programmes that are created with your specific goals, challenges and dietary restrictions in mind
Access to the JEFF web app, which enables you to log your workouts, track your progress, take part in challenges, find JEFF-approved recipes, earn badges, access the JEFF weekly schedule, and choose from a library of guided runs and workouts
One of the perks of JEFF is the wealth of resources that are available completely free of charge. Simply by joining the JEFF Together Facebook group (the heart of the community), you gain access to daily live 8 am HIIT (high-intensity interval training) sessions, advice and guidance from coaches and communal support. 
If you want to hit a happy medium, you can sign up to be a JEFF member for an inexpensive fee, and gain access to the JEFF Members Facebook group and multitude of Whatsapp groups (for live morning and afternoon session reminders, yoga and guided runs), along with weekly yoga sessions, live cook-alongs, live morning and evening HIIT workouts, live fitness education talks on a wide variety of health-related topics, low intensity workouts, a library of past workout classes, and JEFF Little Legends classes for kids.
THE JEFF JOURNEY
My one-on-one programme began with an initial assessment with my designated coach, the lovely Liz. Here we discussed my personal goals and set up a fitness programme and meal plan. (Because I know that you're curious, I set out with the goals of establishing a regular fitness routine and toning my glutes, upper thighs and tummy. Rather than setting a definitive goal weight or expecting massive changes in appearance, I set my focus on improving my fitness levels and sharpening my discipline.)
Coaching with Liz (as with any of the wonderful JEFF coaches) involved monthly video call assessments, in which we'd discuss the progress of my weight and measurements. I recorded these stats each month, and snapped progress pictures from the back and side. She would also load each week's workouts for me according to my goals and challenges (my knees can be a bit niggly, so she set me up on a low-impact routine).
All workouts are on the web-based app, and include video, text and image guides for form and sequences. I had access to a new workout every Monday, Tuesday, Wednesday, Friday and Saturday, with Thursdays and Sundays being my rest days. Workouts vary in length, ranging from 30 to 60 minutes (eek!). On Tuesdays and Saturdays, the workouts are supplemented with 'JEFF Together' sessions, in which all members exercise together in a live session with either Johno himself or one of the coaches.  After the workout, once I was sufficiently sweaty and breathless, I checked in with Liz by sending her a short video telling her how I fared (after a while I decided to spare Liz the view and opted for good ol' text messages instead). 
Those who have a wearable fitness device like an Apple Watch or Fitbit can track their average heart rate and calories burned. Those who don't (like me) simply need to rate how they felt during the workout, choosing between 'strong', 'challenged' and 'exhausted' (I was challenged, for the most part).
Having Liz in my pocket to keep me accountable did wonders for my motivation (partly because it'd be awkward to explain that I had chosen the couch instead of the ouch). I was also added to the 'Coach Liz's Legends' Whatsapp group, in which all JEFF members assigned to coach Liz shared things like workout successes and challenges, eating tips and motivational messages. I didn't get to participate too actively (thanks to the lovely little mag that you're reading right now), but I definitely felt boosted by my fellow Legends' positivity and gees. 
As mentioned, accompanying my fitness programme was a nutrition plan created by the JEFF nutritionists, which included:
Portion and macronutrient guidelines
A shopping list of on-plan foods
A guide to 'healthy' alcohol choices (which served to taunt me throughout lockdown)
A guide to plant-based protein options
Ideas for 'meals-on-the-go'
Wholesome recipes (my favourites are the black bean and lentil curry and the spiced, roasted chickpeas!) 
Ideas for breakfasts, snacks, lunches and dinners 
The nutrition plan offers the opportunity to send a picture of every meal, snack and drink to your coach to get feedback and motivation. I wasn't too diligent with this, but when I did send my munchies through she would offer constructive feedback such as increasing my protein intake and avoiding starchy veg late in the day (I have a carrot problem, apparently). 
I also had the option of joining the weekly live 'JEFF COOK' sessions, generally hosted by JEFF coach and nutritionist Adrian Penzhorn, with occasional appearances from other team members and even some local celebrity chefs. These allow members to follow along in online cooking sessions, with the ingredients and preparation steps being provided before each session. However, if you're like me and prefer not to broadcast the chaotic food tornado of weekday dinners, you can skip the call and download the full recipe after the session.
SO, DOES JEFF REALLY WORK?
 As I had initially predicted when deciding on my goals, no jaw-dropping weight loss took place - but that was never the plan in my case. I must say that I am impressed with the results that I have achieved, and proud of how far I have come.
My tum, bum and thighs are noticeably more toned and tightened, I feel energised and positive, my fitness levels have improved significantly, and, as the cherry on top, four months down the line, I am still completing my regular JEFF workouts…despite the fact that I had initially planned to try it out for just one month! 
The truth is that the only way to find out if JEFF can change YOUR life is to try it for yourself. Health, fitness and nutrition comprise a complex and diverse landscape through which we each need to make our own way. There is no fitness plan in the world that works for everyone…but I have to say that JEFF comes pretty close.
I'm going to go easy on the cheese here, but JEFF really has turned out to be so much more than I expected. Of course, both the exercise and nutrition programmes are wonderful, but that's not what sets JEFF apart. What it really comes down to (as it so often does) is thepeople.
The JEFF community is truly special in its focus on positivity, motivation and perseverance. Take a scroll through their social media platforms and you're likely to be inspired by the many transformation stories. From mamas being able to fit into a beloved pair of jeans again and dedicated dads dropping 16 kg and 3 sizes in five weeks, to a cancer survivor who, after three weeks of one-on-one training, lost over 6 kg and 18 cm around the waist and gained gut health, confidence and vitality - JEFF truly is changing lives across the country.
For more information and to get started, visit www.jeff.fitness.