Sustainable Beauty Essentials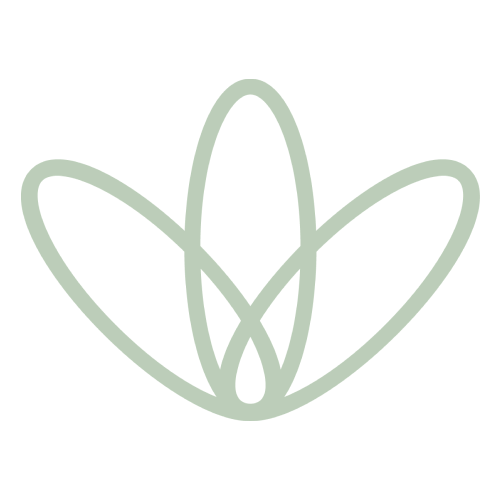 It's been a long time coming, but more and more people are finally realising how important (and enjoyable!) it is to be a part of the solution for planetary wellbeing through eco-friendly lifestyle choices. 
As consumers, we'd all like to feel as though we're helping to make a change for the better, but it can be hard to know where to begin, and to understand what impact each of our changes – however small – can really make.  
Sustainability requires a combination of things.  It starts with producers formulating and developing their products with long-term environmental wellbeing in mind. They need to carefully consider all aspects, from ethical sourcing of raw materials to packaging and production and how the products reach the consumer. 
As a consumer, I want to know that businesses truly embody the values of sustainability that they so often espouse. It's important to familiarise yourself with eco-friendly brands that follow environmentally-friendly practices. Are the ingredients in the products you purchase sustainably produced or grown, and is the brand cruelty-free?
When it comes to a sustainable beauty and personal care regime, you need to think beyond your face wash and moisturiser to your toothbrush, loofah and everything in between. 
Transitioning to a different product collection can be both costly and daunting if you try to do it all at once, so start slow and do one thing at a time. Buy something new each month, and soon you'll be one of many citizens partaking in creating a more sustainable world for all.
When buying your new eco-friendly and sustainable products, remember to also be mindful of using the correct amounts (as indicated), and to recycle the packaging afterwards. 
10 Essential Eco-friendly Products for Your Daily Beauty Routine
1. FACE WASH
Alba Botanica Even Advanced Sea Algae Enzyme Scrub
If you suffer from dull skin - especially after winter - try this sea algae enzyme facial scrub that will gently but effectively remove dry, flaky skin. Within weeks, you'll go from dull and drab to sporting a much smoother and more even complexion.
Alba Botanica's products are 100% vegan, and full of botanical ingredients.
DID YOU KNOW?
Algae offers a powerhouse of nutrients and minerals that can help to draw toxins from the skin. It's known by many as a 'miracle ingredient' that's full of antioxidants and peptides, and offers a range of therapeutic benefits including hydrating, softening, detoxfying and replenising essental vitamins and minerals. 
2. FACIAL MOISTURISER
Beauscience Moisture Cream
This is a light and non-greasy formula that you can use during the day and at night. It's designed to help repair the skin for a healthier, more refreshed and more youthful looking complexion.
Beauscience uses natural preservatives in all their products, which are not only environmentally-friendly, but also developed without any animal testing (all their testing is done on human volunteers, who participate in trials over a period of six to eight weeks).
3. Facial Wipes
Himalaya Herbals Aloe Vera Moisturising Facial Wipes 
These wipes gently cleanse and remove make-up and waterproof mascara while refreshing the skin and restoring the moisture balance.
With a history spanning eight decades in the field of herbal research, Himalaya shares a close relationship with nature. They take great care in protecting biodiversity, collecting their herbs in a sustainable way that promotes good agricultural practices.
4. TOOTHBRUSH
Earth Brush
Earth Brush's Soft Green Adult Toothbrush is perfect for those with sensitive teeth and gums. It's made from bamboo, which is naturally antiseptic and antimicrobial, and is great for keeping your toothbrush free from germs.
Earth Brush's toothbrush handles are totally biodegradable!
5. TOOTHPASTE
Himalaya Herbals Mint Fresh Toothpaste
This tasty toothpaste is packed with mint and Indian dill, which prevent mouth odour and ensure long-lasting fresh breath. It also contains naturally antimicrobial fennel.
Himalaya's oral care products are all made from herbs that are gentle, safe and sustainable. 
6. SHAMPOO & CONDITIONER 
Wellness Shampoo & Conditioner
Formulated with orange, lime, bergamot and peppermint, this natural duo gently cleanses the hair and balances the scalp.
Wellness Warehouse has always prioritised the health of both people and planet in its product sourcing and formulation, using local and sustainable ingredients wherever possible.  
7. HAIR TREATMENT
Ultra Bee Hair Food
This highly moisturising repair balm is specially formulated for dry, curly or frizzy hair. It stops hair breakage by strengthening and stimulating growth, sealing ends and softening hair texture while locking in moisture.
Utra Bee is committed to protecting honeybees from extinction while harnessing their many gifts for natural formulations that are great for human skin and hair. 
8. BODY WASH
Naturals Beauty Body Gel
This refreshing body wash will leave you squeaky clean without depleting the skin of its natural oils. It's also beautifully scented with marjoram, spearmint and lime.
Naturals Beauty is a proudly South African brand made from pesticide-free natural botanical ingredients.
9. BODY MOISTURISER
SUKI SUKI Whipped Shea Crème 
This luxurious crème combines shea butter with baobab and marula oils for a sensual infusion of vitamin E, antioxidants and essential fatty acids to deeply hydrate and repair the skin. 
Suki Suki is committed to carefully cultivating diverse plant life while keeping you free from artificial ingredients and harmful chemicals. 
10. DEODORANT
JĀSÖN Calming Lavender Deodorant Stick
This natural deodorant boasts a clinically-tested formula of zinc ricinoleate, corn starch and baking soda to neutralise odour, while added tea tree oil and grapefruit seed extract help to fight odour-causing bacteria.
JĀSÖN means 'healer' in Greek, and the brand certainly delivers on the archetype. Not only do they create safe, wholesome and effective natural products for the whole family, they also make sure that all their products are free from plastic microbeads, which are harmful to the environment.
ABOUT THE AUTHOR
Debbie Ellis is the owner of Debbie Ellis Makeup Artistry & Hair, and the former editorial makeup artist and beauty editor at Bloss Magazine. She has worked in the entertainment industry both locally and abroad. For more information, follow her at @debbieryan__ on Instagram or contact [email protected]